The first in a new series of zines is out!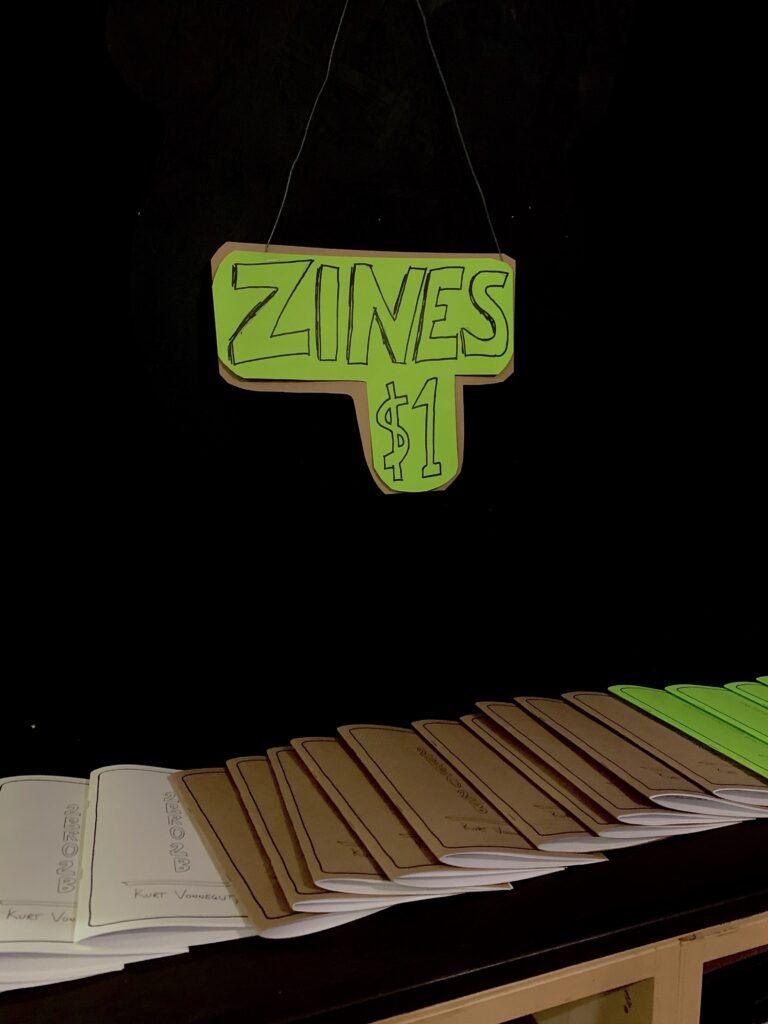 It is in our Lost Stories series, where we will be finding short/medium sized stories and publishing them in handmade zines, for sale at the coffee shop!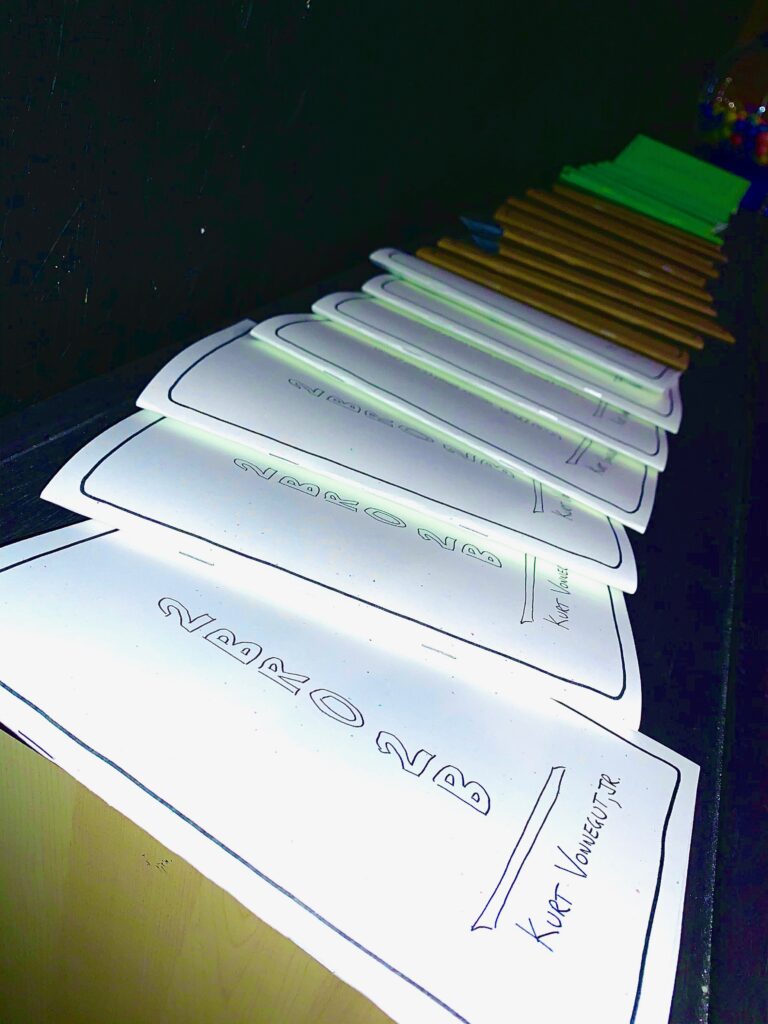 The story is an incredible one by Kurt Vonnegut that was originally published in 1962. As far as we know, the story has never been in print since its original printing.
These are only 1 dollar and they are beginning the zine takeover that we have planned. We hope to have a couple more new ones out this week.